3 Wishes
Regular price
95,00 €
Sale price
Tax included. Shipping calculated at checkout.
Find your ArtChain size
Size ArtChain
Please check the circumference of your wrist and choose your ArtChain in size S or M.
So you can decide at any time whether you want to wear the ArtChain on your VI VA Watch, in connection with a chain as a jewelry chain or with our Basic ArtConnector as a bracelet or ankle chain.
Quality & Craftsmanship
Art is for eternity. Of course we can't promise eternity, but we combine excellent material quality with high craftsmanship "Made in Germany". We attach great importance to the selection of materials and only use hypoallergenic, nickel-free qualities - accordingly, there are no color irritations.
We manufacture our collection exclusively from high-quality 925 sterling silver. For a particularly long lifespan, we plated our silver jewelry with rhodium. The extra layer of rhodium gives the jewelry its extraordinary silver-white shine. For gilding, we only work with a particularly durable 18-carat gilding in gold and rose gold. Perfect for anyone who wants to wear their jewelry every day.

For TimeCatcher & Rings we only use real gemstones such as citrine, peridot, amethyst, onyx, topaz, sapphire and rose quartz, so that each piece of jewelry has a special meaning for you has.
For us, sustainability, trends and creative design are not mutually exclusive. Our focus is on timeless pieces that can be worn for many occasions and are particularly durable. Transformed into new favorite pieces in just a few simple steps!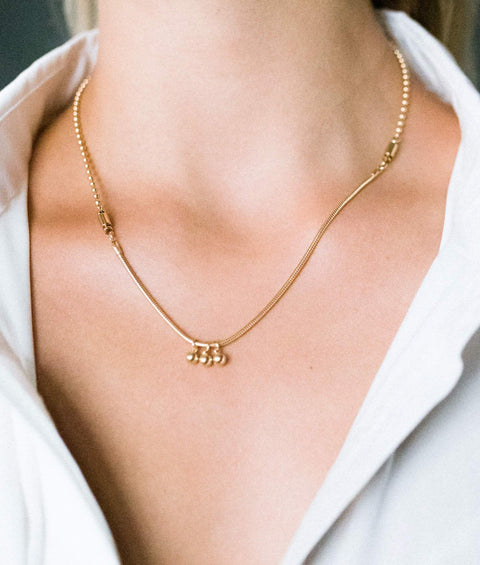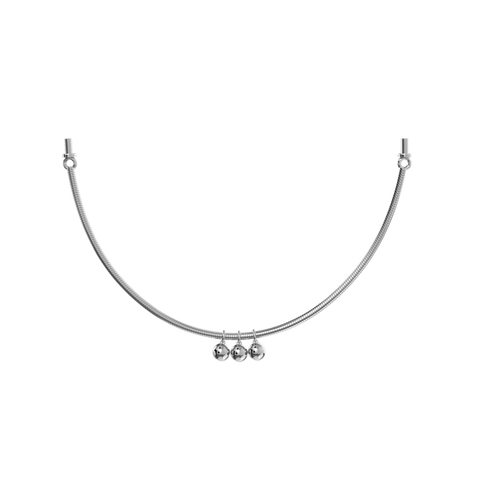 Product Description
The 3 Wishes ArtChain is our very personal reminder not to lose sight of your dreams. Visualize your three heart's desires and always carry the wish balls with you - then they will come true.
Whether worn in conjunction with our chains, on the VI VA Watch or separately as a bracelet or anklet, the 3 Wishes ArtChain always reminds you of what is really important to you!